Emily Alison: Elite Guest Trainer
Beyond Bulletproof By Evy Poumpouras
About this Class
For those who work in the domain of high-conflict, high-stakes communication, "hope" is not a strategy. When lives are on the line, being able to talk effectively is all that matters. That's why the world's most elite interrogators look to one source when it comes to sound advice: Emily and Laurence Alison. Thus, we are ending our year strong with these two magnificent trainers in a special 2-Part Training Series starting with Emily Alison this November.
What You'll Learn
For over 28 years, the Alisons have been at the forefront of researching and teaching complex human interactions and are the architects of the most widely accepted rapport-based model of interviewing in the world – the Interpersonal Behavioral Wheels or what you've come to know through our training together as "Good Wheel" and "Bad Wheel."
Their communication framework, however, isn't just for the interrogation room. It's for anyone wanting to build a deeper, more meaningful relationship. Time and again, the Alisons' audiences have thanked them for not only making them better interviewers, but also better partners, parents, and friends.
Their work has appeared in countless academic journals as well as the publication of multiple books, including ORBIT: The Science of Rapport Based Interviewing and Rapport: 4 Ways to Read People.
If you're interested in deepening your communication skills, then you'll want to save the date for this month's Elite Guest Trainer.
Because they have so much to share and that I'm fortunate to consider them dear friends, the Alisons have agreed to join our community to teach two training sessions. Part 1 will be held this November by Emily Alison, followed by Part 2 taught by Dr. Laurence Alison.
To learn more about the Alisons, you can find them at: https://www.ground-truth.co.uk/
"Improving your rapport with others is not only a gift to the people around you; it is the route to your own happiness, health, and contentement."

— Emily Alison
---
Order the Alisons' book: Rapport: The Four Ways to Read People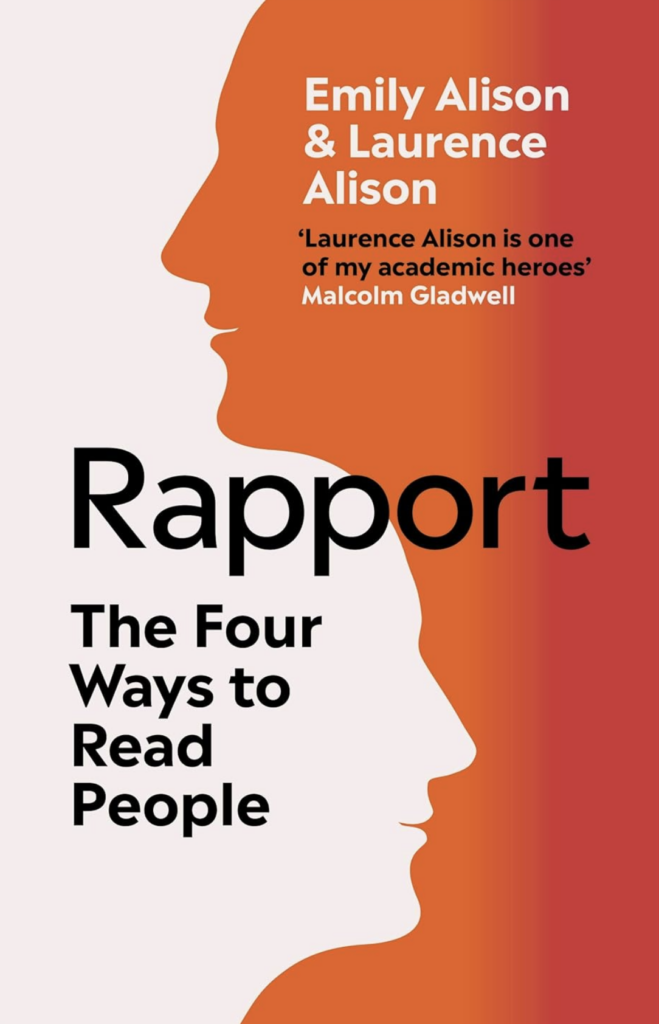 Don't Miss Out!
Get access to our training sessions, Q&As, and elite guest speakers when you join Beyond Bulletproof.
Learn More